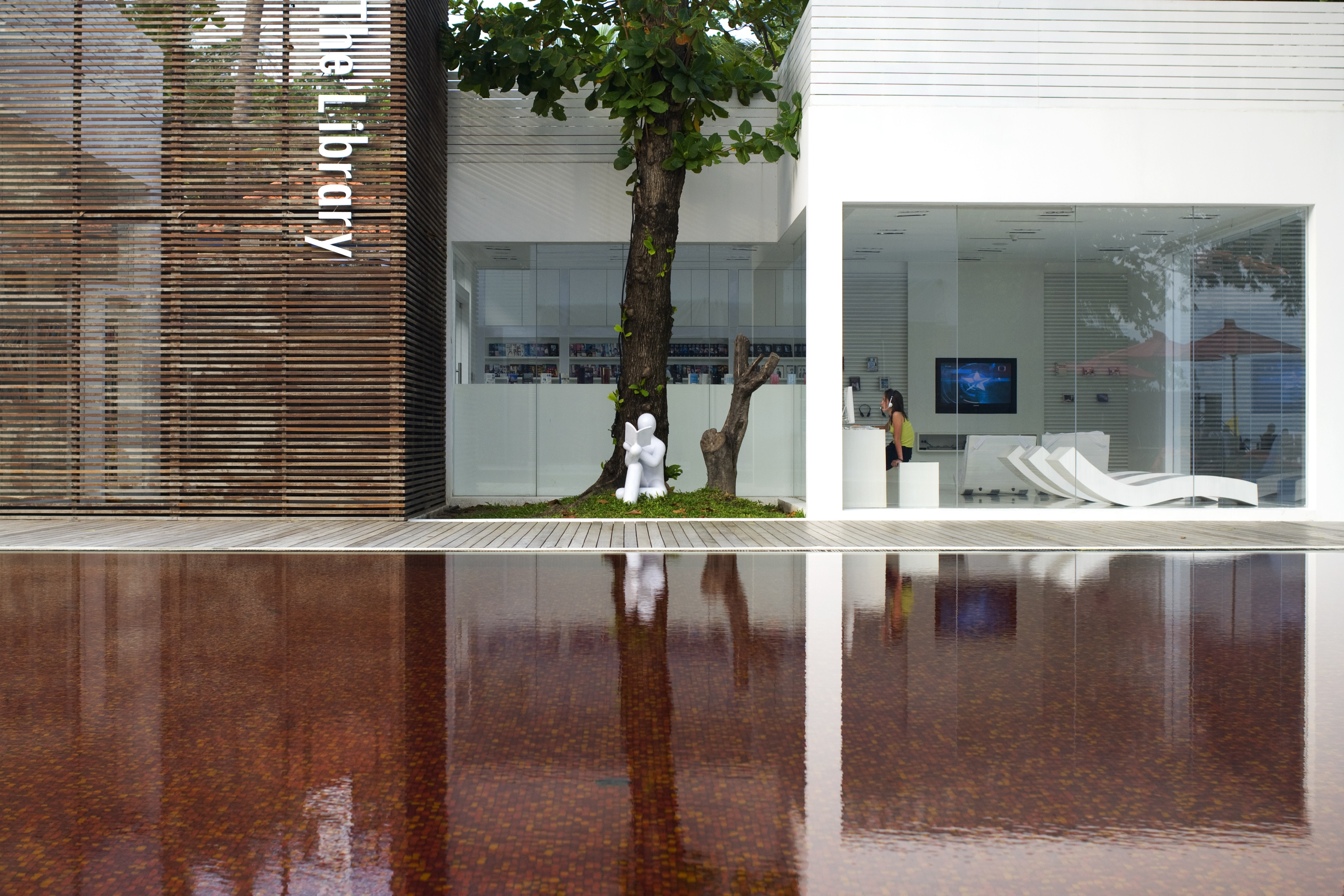 9 Hotel Libraries
(And Library Hotels)
That Bring Books To Life...
Click here to see more of these places.
The Merrick Library has no pool ; ) but we sure do have the most lovely garden! Come and see it, choose a bench to read with your coffee or tea
or simply enjoy a quiet moment in our sunlit space.