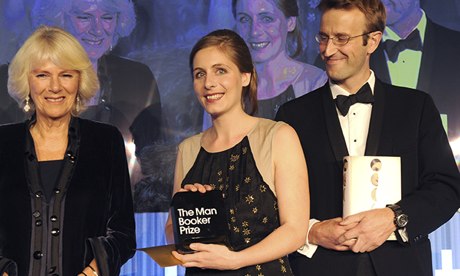 Eleanor Catton becomes the youngest writer to win the UK's prestigious Man Booker Prize with the longest book to ever to win the prize: The Luminaries.
It is 1866, and Walter Moody has come to make his fortune upon the New Zealand goldfields. On arrival, he stumbles across a tense gathering of twelve local men, who have met in secret to discuss a series of unsolved crimes. A wealthy man has vanished, a whore has tried to end her life, and an enormous fortune has been discovered in the home of a luckless drunk. Moody is soon drawn into the mystery: a network of fates and fortunes that is as complex and exquisitely patterned as the night sky.
"The New Zealander was 25 when she began writing The Luminaries, an epic 19th-century gold rush murder mystery. Now 28, she also becomes an "end of an era" winner: the last recipient of a Booker prize which, for 45 years, has only allowed Commonwealth and Irish
writers – next year, the Americans are coming."
Read more about it here from The Guardian.