Irish writer Eimear McBride wins with her first novel:
"A Girl is a Half-formed Thing"
Beats Donna Tartt's 771-page opus The Goldfinch to take award!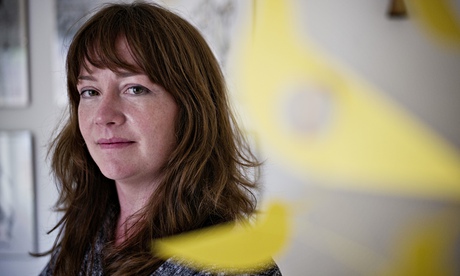 "The Irish writer

Eimear McBride

has won the Baileys book prize for her first novel,
A Girl is a Half-formed Thing
, beating bookie's favorite
Donna Tartt
's gigantic third novel, The Goldfinch.
Although Tartt was tipped from the start for her 771-pager, it was McBride's
dark
family tale, written in the hurtling, comma-free voice of an unnamed narrator, that won over the judges of the women's prize for fiction, formerly the Orange prize.
The chair of the judging panel, Helen Fraser, a former managing director of Penguin Books, said: "This has been a fantastic year for women's fiction, as the quality of both the long and shortlist made clear, and I think what has emerged as the worthy winner is a really original new voice."
McBride was hailed as "that old-fashioned thing, a genius" by fellow Irish novelist Anne Enright.
Her story of a girl's life in the shadow of sexual abuse and the brain tumor of a beloved brother took six months to write and many years to get published."
- This from our friends at The Guardian.