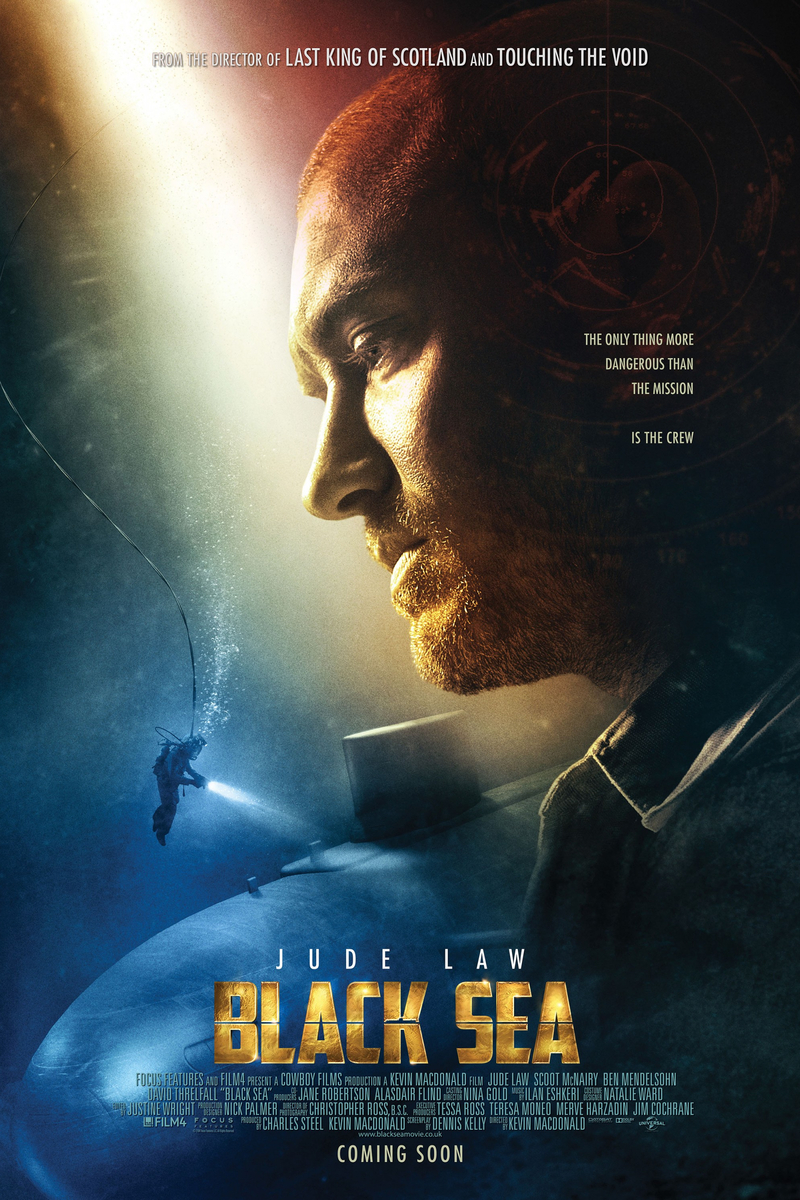 "Black Sea" - that's where Captain Robinson
(Jude Law) and other dismissed British Navy salvage workers are headed in a suspect Russian submarine financed by equally suspect backers to hunt for Nazi gold - also starring Scoot McNairy ("Gone Girl"), Ben Mendelsohn ("The Place Beyond the Pines") and Michael Smiley ("The World's End")
"Eastern Boys" - from France - why are a group of Eastern European men none under the age of 25 hanging around a Paris train station? The answer might be costly to the curious!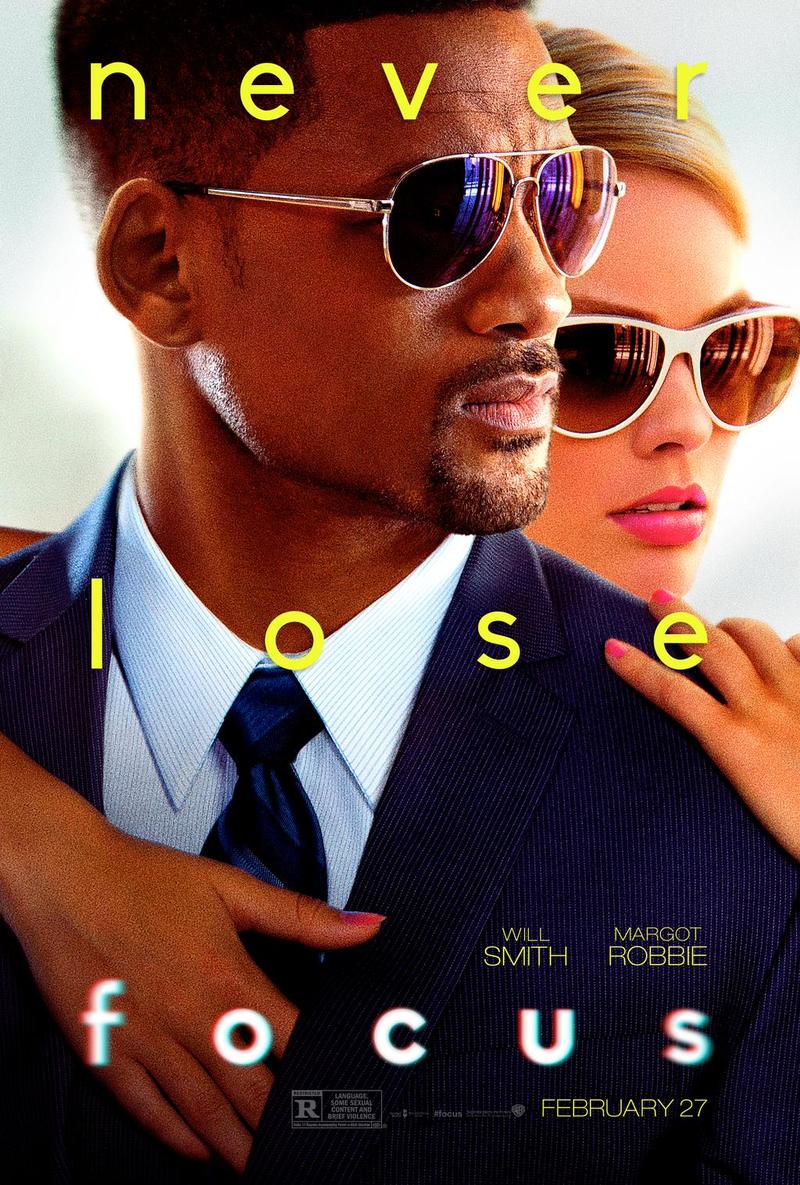 "Focus" - three years ago, con artist supreme
Nicky (Will Smith) trained beautiful Jess (Margot Robbie, "Wolf of Wall Street") - they ended becoming intimate and eventually splitting up - now Jess is back and a distraction! - also starring Gerald McRaney (TV's "House of Cards") and BD Wong (TV's "Law and Order SVU")
"Jupiter Ascending" - not the planet, but Jupiter Jones (Mila Kunis), a house cleaner who discovers she is an intergalactic noble and protector of Earth - also starring Channing Tatum and Eddie Redmayne ("The Theory of Everything")
"Killing Jesus" - from the National Geographic
Channel - Bill O'Reilly and Martin Dugard's mega-selling history comes to the screen tracing the events leading to the crucifixion of the man who truly changed the world forever!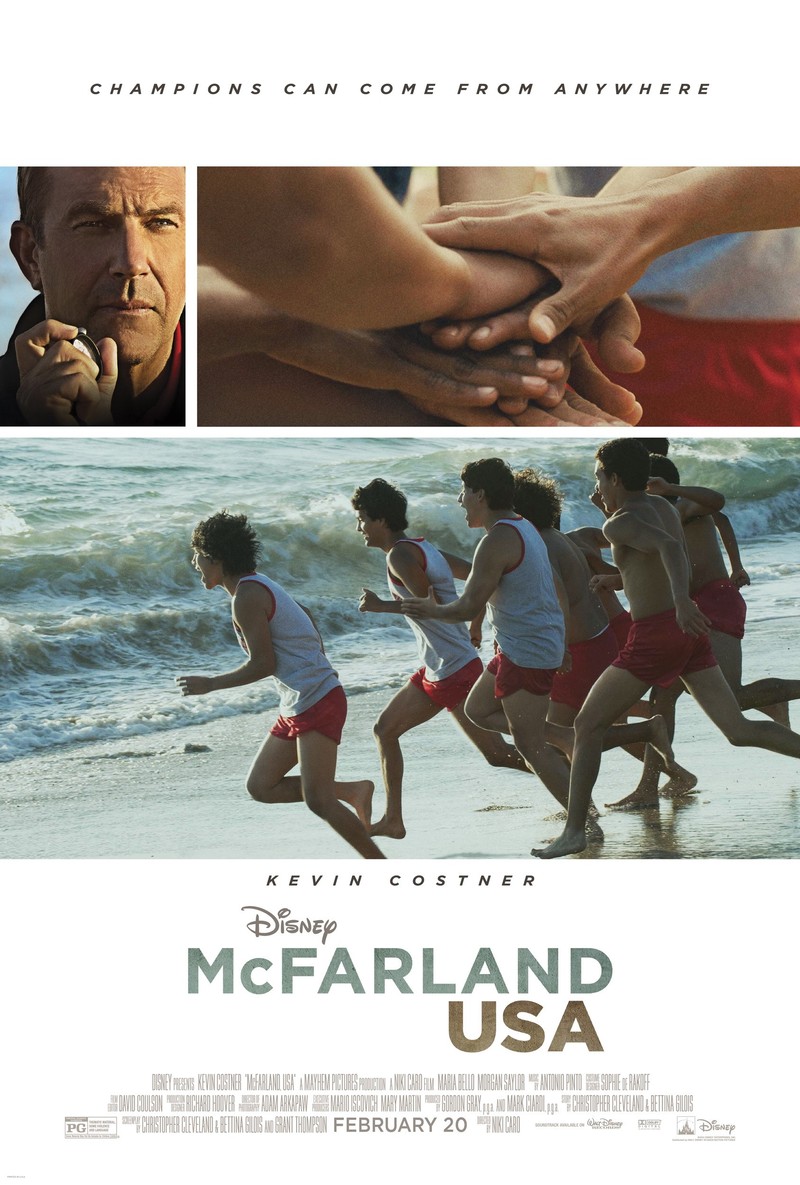 "McFarland USA" - based on the inspiring true story. It's 1987 and cross-country track coach Jim White (Kevin Costner) uncovers buried athletic potential in the poorest region of California, attracting national attention - winner of the Heartland Film Truly Moving Picture Award
Out on Thursday,

June 5th

:
At Last! The E.L James book series that has captured vast audiences worldwide begins on film as student Anastasia (Dakota Johnson) meets billionaire Christian (Jamie Dornan) - a superb supporting cast includes Jennifer Ehle ("The King's Speech"), Marcia Gay Harden (TV's "The Newsroom) and British singing star Rita Ora as Mia