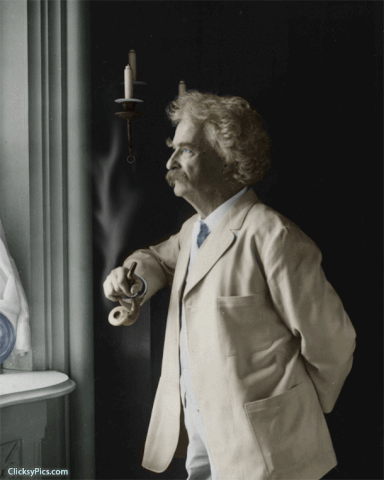 Mark Twain is on the radar lately for his recently discovered fairy tale and for author Robert Coover's newest, Huck Out West.
Read about the fairy tale here.
As for Huck Out West by Robert Coover, here's the synopsis:
"At the end of Huckleberry Finn, on the eve of the Civil War, Huck and his pal Tom Sawyer "light out for the Territory" to avoid "sivilization." In Robert Coover's vision of their Western adventures, Huck joins the Pony Express, scouts for both sides in the Civil War, joins a bandit gang, finds an ill-fated pal in a Lakota tribe and finds himself in the Black Hills just ahead of the 1876 Gold Rush."
Sounds pretty good to me.