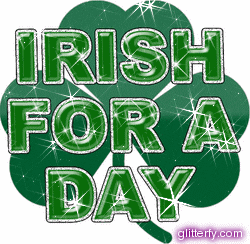 From James Joyce to Oscar Wilde to...wait for it...
Bram Stoker..?
Yep!
According to IrishCentral.com:
Abraham Stoker (1847-1912) was a novelist and short story writer best known for his Gothic thriller, Dracula (1897). Dracula is among the best selling books of all time (after the Bible) and had influenced over 1,000 vampire-based films throughout the world. The book's Irish connection is undeniable. In Gaelic, the phrase "Droch Ola" (think: Dracula) means bad blood. Stoker spend years researching mythical stories of vampires before writing the novel in an epistolary style, as letters, diary entries, telegrams, ships' logs, and newspaper clippings. The original, 541-page manuscript was found in a barn in Pennsylvania during the 1980's after it was believed to be lost. The original title was "The Un-Dead." Although Stoker was bedridden and not able to walk until aged 7, he later excelled as an athlete at Trinity College, Dublin. He was also a co-founder of the Dublin Sketching Club in 1874."
Read the list in its entirety right here.
Have a great day today and be careful out there!