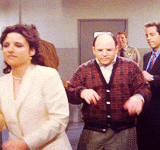 The book is "The Alice Network" by Kate Quinn.
Click this link to place your hold.
Here's Ellen's terrific review:
"Outstanding fictional account of the Alice network, women spies in World War I, tough and determined to defeat the Germans. The story centers on Eve Gardiner, aka Marguerite, a young woman trained to spy on the Germans, and Charlie St. Clair, a young woman post WWII, pregnant, lost and finding her direction. The two meet and the story alternates chapters as Charlie is determined to find her cousin, Rose presumed dead after the war, while Eve's story of the Alice network unfolds. A fantastic book with strong female characters." - Ellen Firer, Director, Merrick Library
Congratulations, Ellen!
Click here to see more Library Reads choices for June!