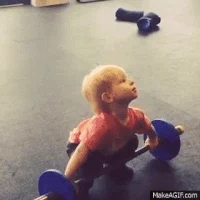 Click on any title to place a hold!
he host of The Daily Show With Trevor Noah traces his wild coming of age during the twilight of apartheid in South Africa and the tumultuous days of freedom that followed, offering insight into the farcical aspects of the political and social systems of today's world.
Traces the author's experiences as a child born to survivalists in the mountains of Idaho, describing her participation in her family's paranoid stockpiling activities and her resolve to educate herself well enough to earn an acceptance into a prestigious university and the unfamiliar world beyond.
Branded for her affair with her congressman boss, an intern and blogger changes her name and moves to a remote town in Maine with her young daughter before local prompting to run for public office forces her to reckon with the past.
Given a chance to resume a deferred dream years after raising her troubled siblings, Isma worries about the influence of a powerful politician's son who drives the family to choose between love and loyalty, with devastating consequences.
Little Fires Everywhere, Celeste Ng
When a custody battle divides her placid town, straitlaced family woman Elena Richardson finds herself pitted against her enigmatic tenant and becomes obsessed with exposing her past, only to trigger devastating consequences for both families.
In early 1900s Korea, prized daughter Sunja finds herself pregnant and alone, bringing shame on her family until a young tubercular minister offers to marry her and move with her to Japan, in the saga of one family bound together as their faith and identity are called into question.
Discussing motherhood, marriage, friendship, and the legacy of her great-great-great grandfather, Ralph Waldo Emerson, the author, who has been diagnosed with terminal breast cancer, explores what makes a meaningful life when one has limited time.
A shocking discovery while on their honeymoon in Bora Bora forces Mark and Erin to make a dangerous choice between speaking out or protecting their secret.
Having spent her entire youth under Japanese occupation, a young woman in World War II-era Korea follows in her mother's footsteps as an elite female diver, only to be forced into prostitution in order to save her beloved younger sister.
After the Russells move in next door, Anna Fox, a recluse, finds her world crumbling when she witnesses something she shouldn't.