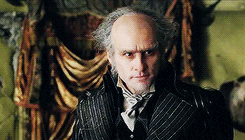 Got Netflix? Starting this Friday at 12:01am you can stream the newest adaptation of The Series of Unfortunate Events.
No Netflix? Don't panic! Click the link to reserve the original movie starring Jim Carrey or the entire book series.
TV Fanatic calls the Netflix version their best show yet.
The Chicago Tribune calls it a weird, wonderful masterpiece.
It all sounds amazing to me!