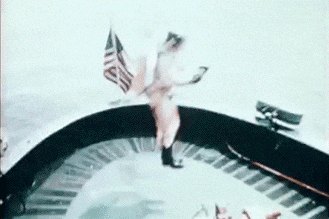 Our friends at ShelfAwareness have this great summary:
"PBS will launch the Great American Read, an eight-part television series and nationwide campaign that "explores the joy of books and the power of reading, told through the prism of America's 100 best-loved books, chosen by the public." The initiative is designed to "spark a national conversation about reading and the books that have inspired, moved and shaped us."
In addition to the PBS series, the Great American Read will feature community reading programs and special events, and a range of digital and social media initiatives. The series will include testimonials from notable figures in the entertainment, sports, news and literary worlds, and culminate in the first-ever national vote to choose "America's Best-Loved Book."
The Great American Read launches in spring 2018 with a multi-platform digital and social campaign leading up to the reveal of the 100 books selected by the American public and an advisory panel of literary professionals. Beginning with a two-hour kick-off event in May, the documentary special will feature appearances by celebrities and everyday Americans passionately advocating for and explaining their personal connections to their favorite books.
Voting and social media engagement will continue throughout summer, with six episodes of the series exploring the nominated books through various themes.
"The time is right for this nationwide reading initiative that will encourage conversations and complementary activities in communities across the country. We can't wait to see what America chooses," said Beth Hoppe, PBS chief programming executive & general manager, general audience programming.