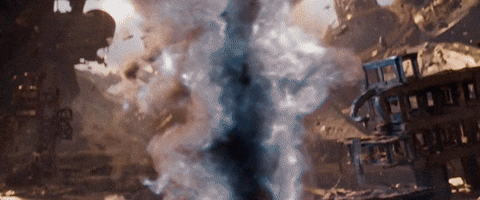 Less by Andrew Sean Greer
Receiving an invitation to his ex-boyfriend's wedding, Arthur, a failed novelist on the eve of his fiftieth birthday, embarks on an international journey that finds him falling in love, risking his life, reinventing himself, and making connections with the past.
There There by Tommy Orange
A novel that grapples with the complex history and identity of Native Americans follows twelve characters, each of whom has private reasons for traveling to the Big Oakland Powwow.
The Fall of Lisa Bellow by Susan Perabo
When a popular middle-school girl is abducted in broad daylight by a masked man, the victim's rival, Meredith, struggles with terror while their community organizes vigils and searches.
Meet Me At The Museum by Anne Youngson
A disenchanted farmer's wife and a widowed museum curator begin a correspondence over their mutual fascination with poet Seamus Heaney's "The Tollund Man" and gradually share details from their lives, forging an unexpected bond along the way.
The Child Finder by Renee Denfeld
Hired by a family that has become desperate to find the young daughter who went missing three years earlier, a talented private investigator embarks on a search in a mysterious forest in the Pacific Northwest, where she is forced to confront painful realities from her own past as a lost child.
Washington Black by Esi Edugyan
Unexpectedly chosen to be a family manservant, an 11-year-old Barbados sugar-plantation slave is initiated into a world of technology and dignity before a devastating betrayal propels him throughout the world in search of his true self.
The Birdwatcher by William Shaw
Living with the secret that, as a child in Northern Ireland, he may have killed a man, Police Sergeant William South finds his world turned upside down when the only person connecting him to his early crime is murdered.
Lawn Boy by Jonathan Evison
Faced with a life of menial prospects in the years after high school, Mike Munoz, a young Mexican-American, attempts over and over to change his life for the better and achieve the American dream, only to be stymied by social-class distinctions and cultural discrimination.
The Which Way Tree by Elizabeth Crook
Surviving a panther attack that kills her mother and leaves her with scars, a tenacious young woman resolves to find and kill the unusually aggressive cat with the assistance of a charismatic Mexican-American, a haunted preacher, her traumatized half-brother, and an old hunting dog.
Let's Go (So We Can Get Back): A Memoir of Recording and Discording with Wilco by Jeff Tweedy
The singer and songwriter of Wilco opens up about his past, his songs, the music, and the people that inspire him. Talks about his time with band Uncle Tupelo too.
I'll be Gone in the Dark by Michelle McNamara
An account of the unsolved Golden State Killer case, written by the late author of the TrueCrimeDiary.com website and featuring an afterword by her husband, comedian Patton Oswalt, traces the rapes and murders of dozens of victims and the author's determined efforts to help identify the killer and bring him to justice
Beastie Boys Book by Michael Diamond & Adam Horovitz
Featuring contributions by the group's surviving members and complemented by rare visuals, a panoramic chronicle of the Beastie Boys traces their early collaborations, genre-breaking achievements and evolution as musicians and social activists.
Thanks a Lot Mr Kibblewhite: My Story by Roger Daltrey
The front man of The Who draws on years of careful introspection in an anecdotal memoir of his rise from poverty to rock-and-roll stardom, sharing insights into the creative processes behind iconic hits and his relationship with Keith Moon.